Organizational Productivity: A Critical Analysis of the Impact of Employee Motivation
Keywords:
Keywords: Training and development, performance, skills, workplace, communication, employee commitment, productivity, and decision-making.
Abstract
Purpose:
The main objective of this research was to examine the importance of training and development in the workplace.
Methodology:
Several dimensions of employee performance were analyzed, including productivity, job satisfaction, employee satisfaction, employee commitment, and decision-making. An adopted five Likert scale questionnaire was adopted for the online data collection from 100 respondents from the telecommunication industry. Convenience sampling was used for sampling and the
PLS-SEM was the main technique for data analysis using smart PLS software.
Findings:
The results suggest that organizational performance and employee performance in the telecommunication sector in Pakistan increase if there is a significant relationship between employees and decision-making. Similarly, employees with a high level of job satisfaction and affective commitment will ultimately have a higher potential for productivity and career satisfaction.
Conclusions:
The study concluded that employee performance improves as teamwork increases. Teamwork within the company is very valuable; it directly affects the performance of employees. When an employee gets enough teamwork possibilities, his performance will automatically develop.
Downloads
Download data is not yet available.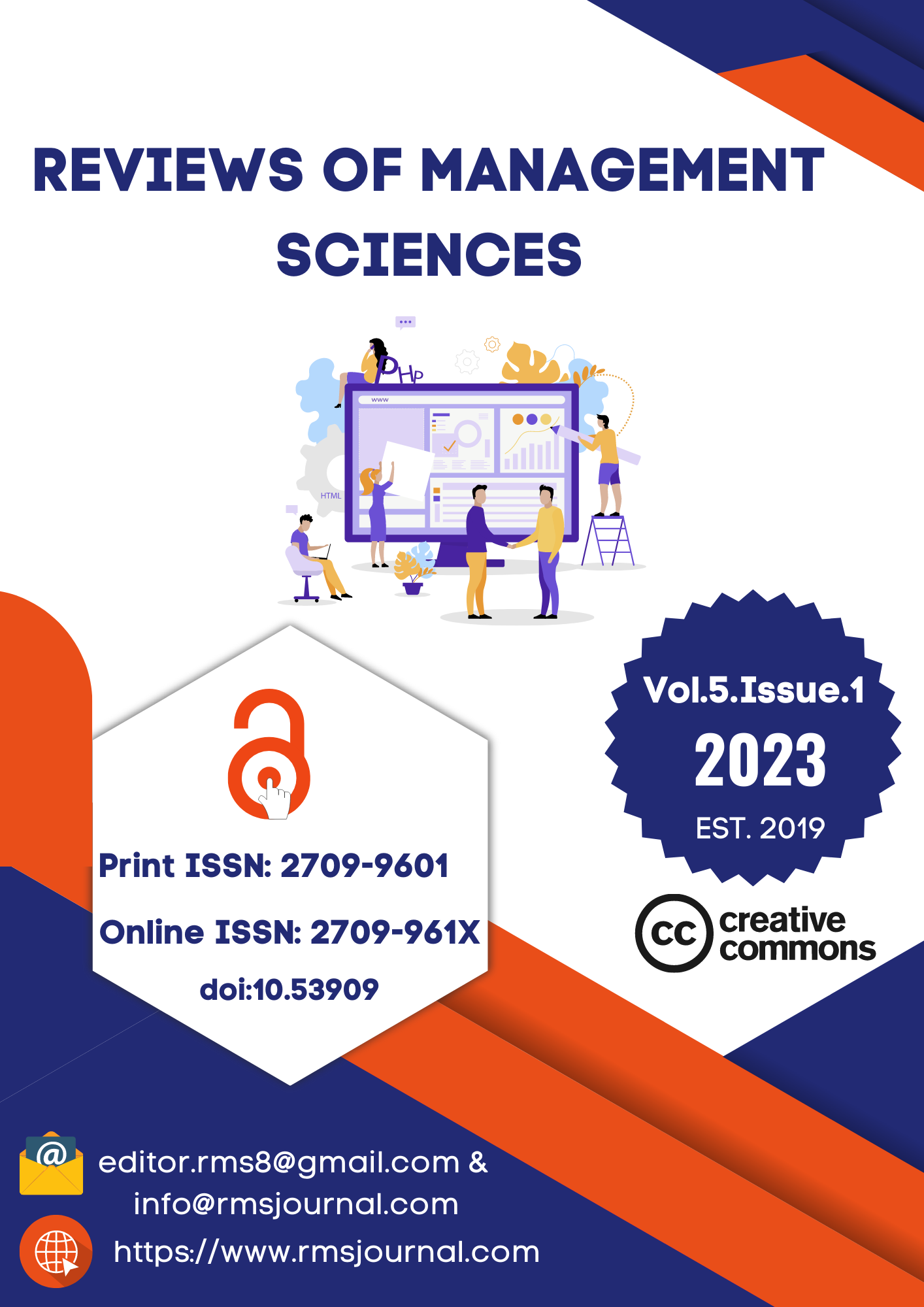 Downloads
How to Cite
Khan, S., Khan, M. I. ., Rais, M., & Aziz, T. . (2023). Organizational Productivity: A Critical Analysis of the Impact of Employee Motivation . Reviews of Management Sciences, 5(1), 13-37. https://doi.org/10.53909/rms.05.01.0192
License
Copyright (c) 2023 Authors retain copyright to the content of the articles. Open access articles can be published under the Creative Commons Attribution (CC BY) 4.0
This work is licensed under a Creative Commons Attribution 4.0 International License.
The open-access articles in this journal are licensed under the terms of the Creative Commons licenses (CC BY 4.0).